■ SSR [Advent of Tornado] Covenant of Light Sariel
(click for ult animation)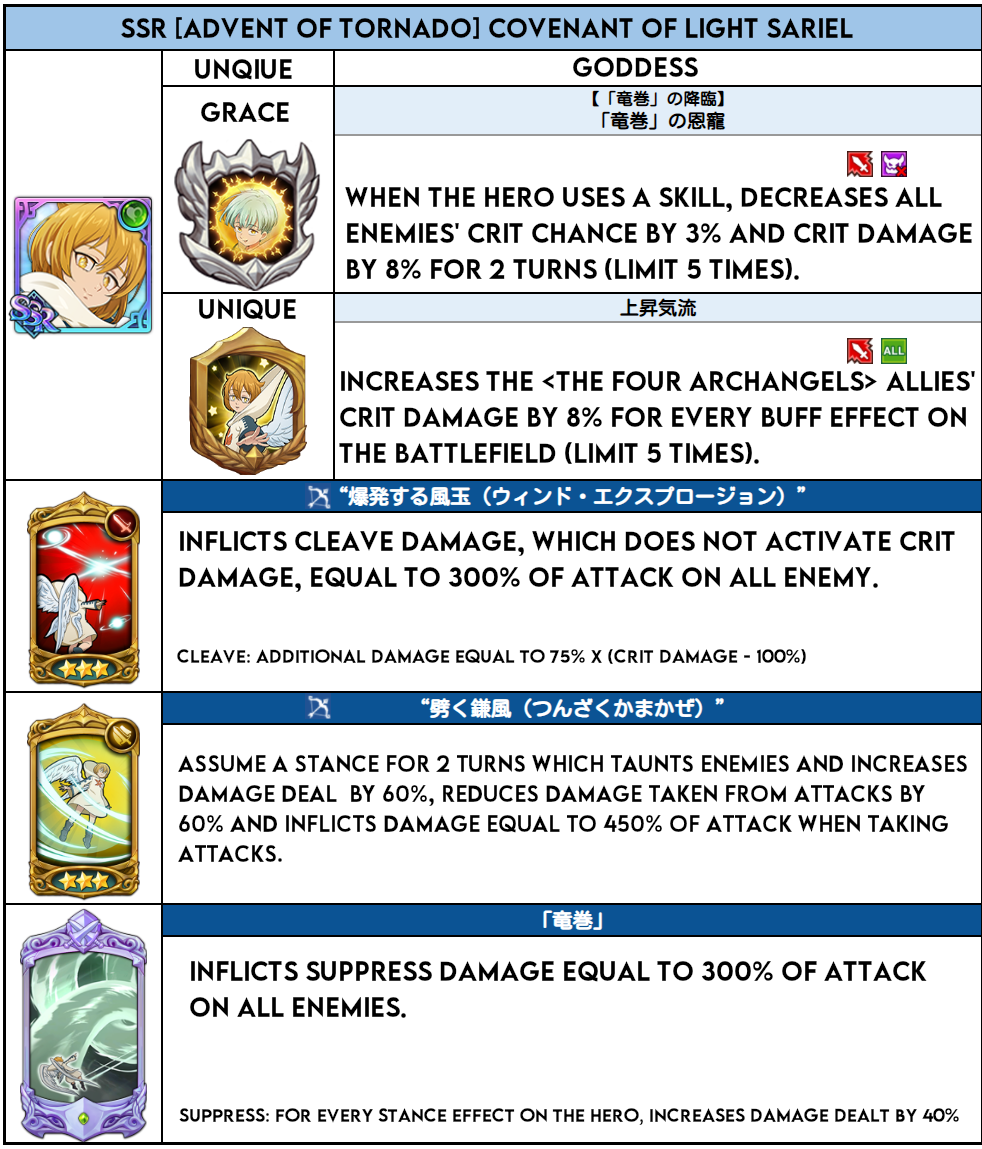 ---
■ Costumes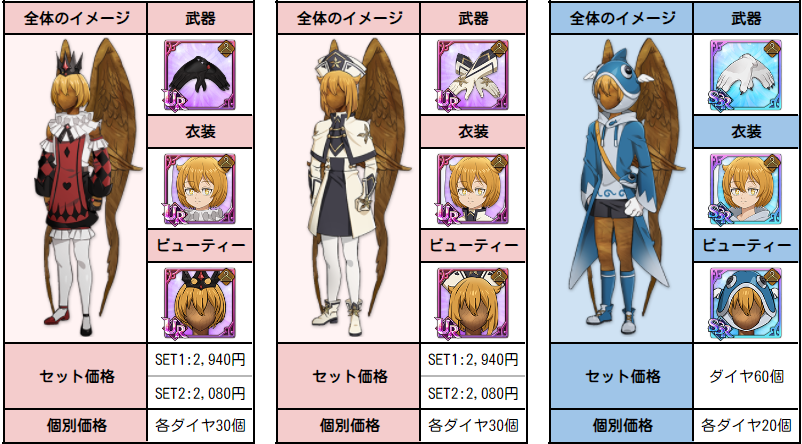 ---
■ New Relics
---
■ System Improvements
1. Increases the max amount of equipment you can salvage at once.
2. Increases the storage quantity of power up stone from 99 to 999 per box space.
3. When clearing chapters, additional artifect pack will be given out.
4. You can now skip ult animation in skill preview.
5. Affection reward scroll order changed.
6. Improved skill preivew of character list
Selling from inventory or exchanging from shop will not reset the scroll now.
---
■ Events
1. Costume Sales and Rerun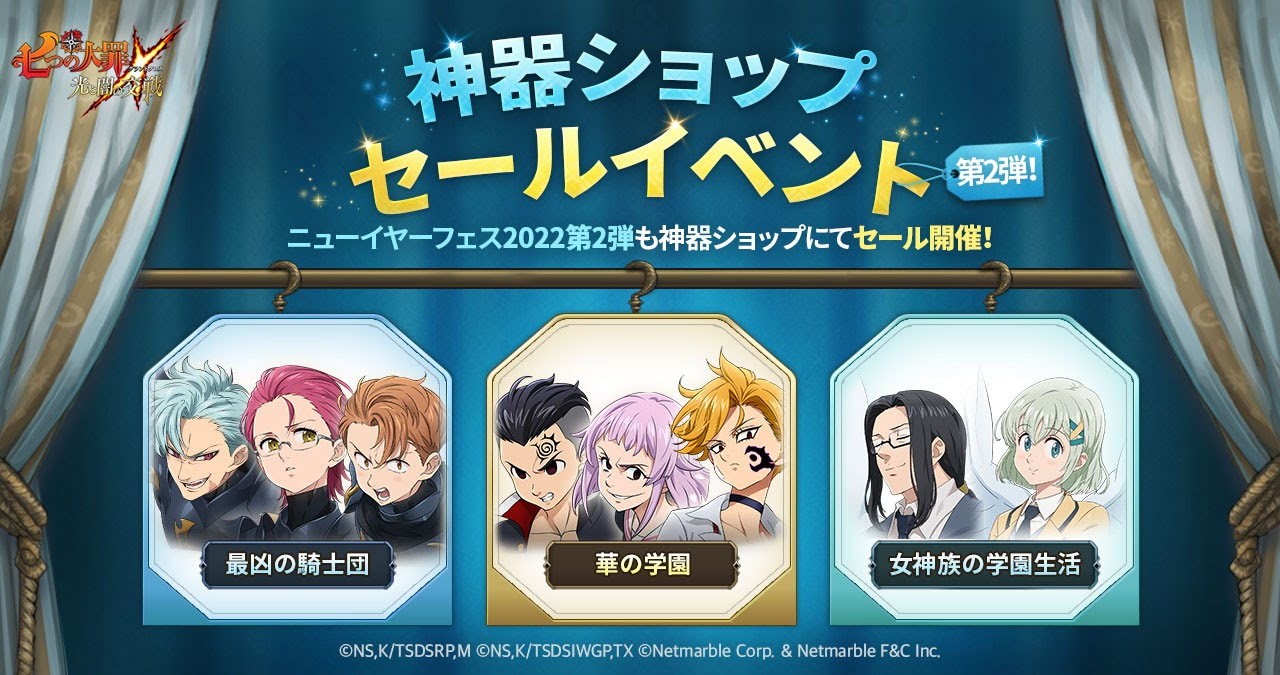 2. Daily Event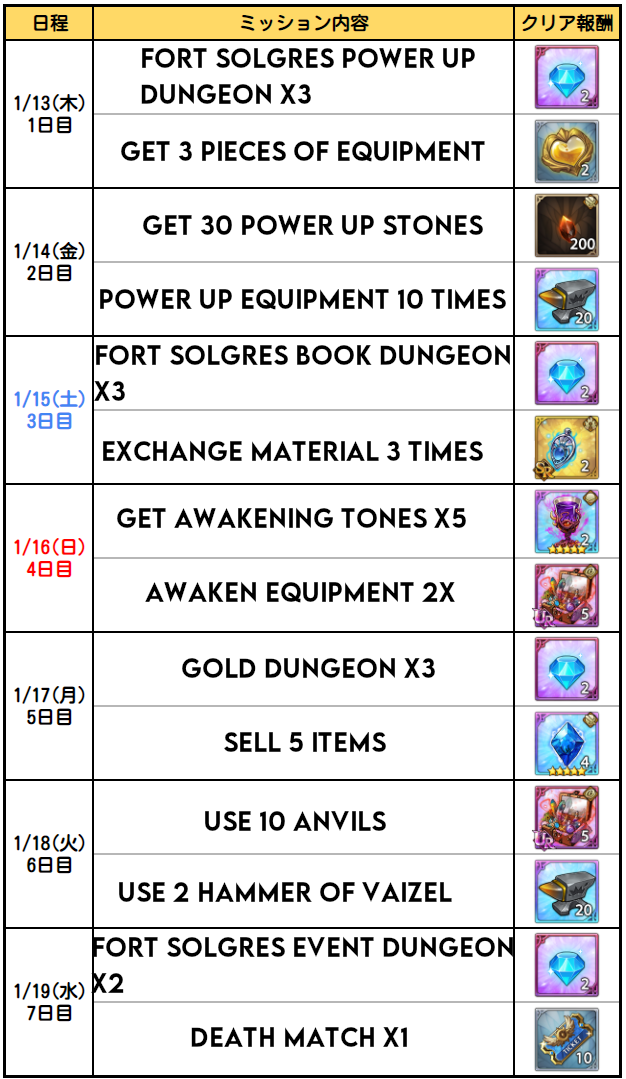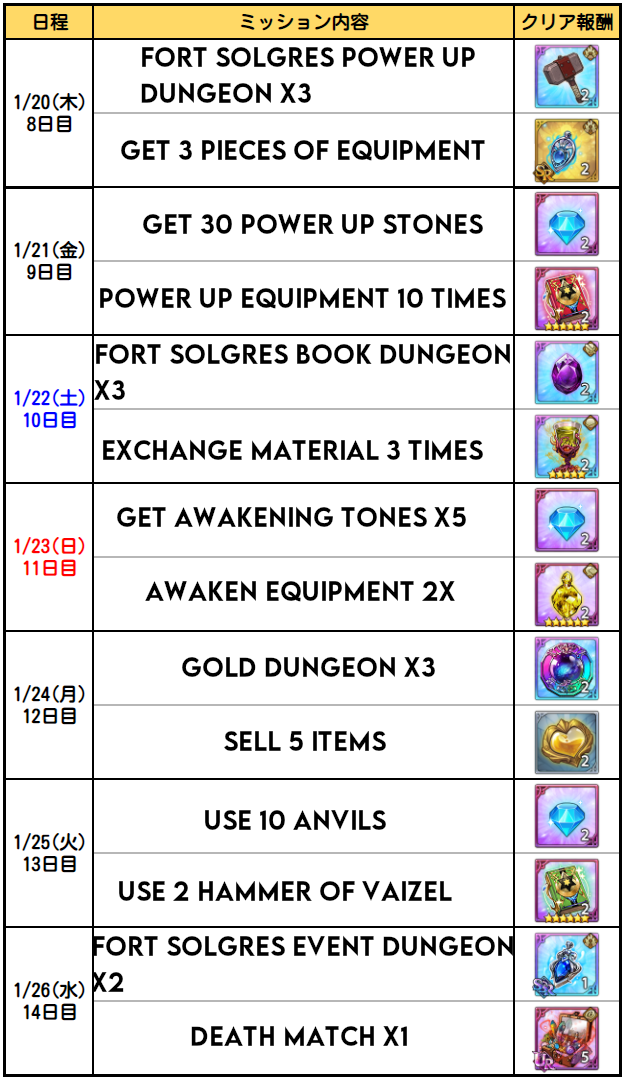 3. Special Missions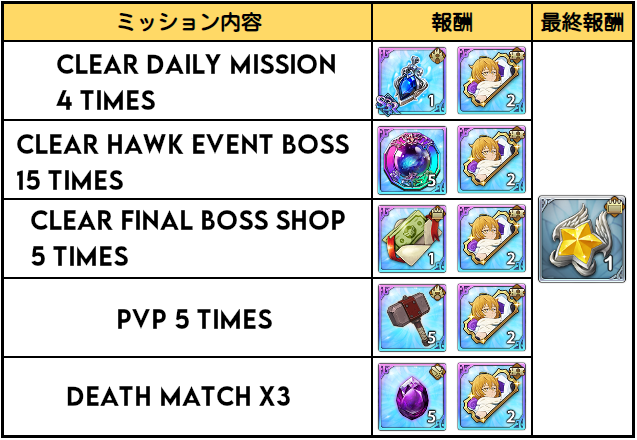 >
■ Event Final Boss