■ SSR [Holy Warrior] Traitor Meliodas
(click for ult animation)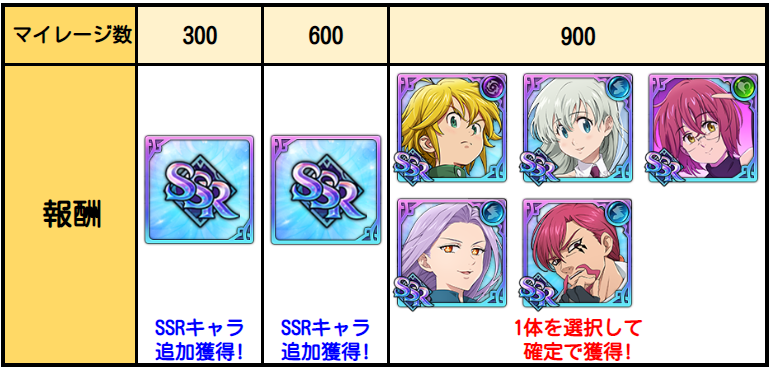 ---
■ Chapter 22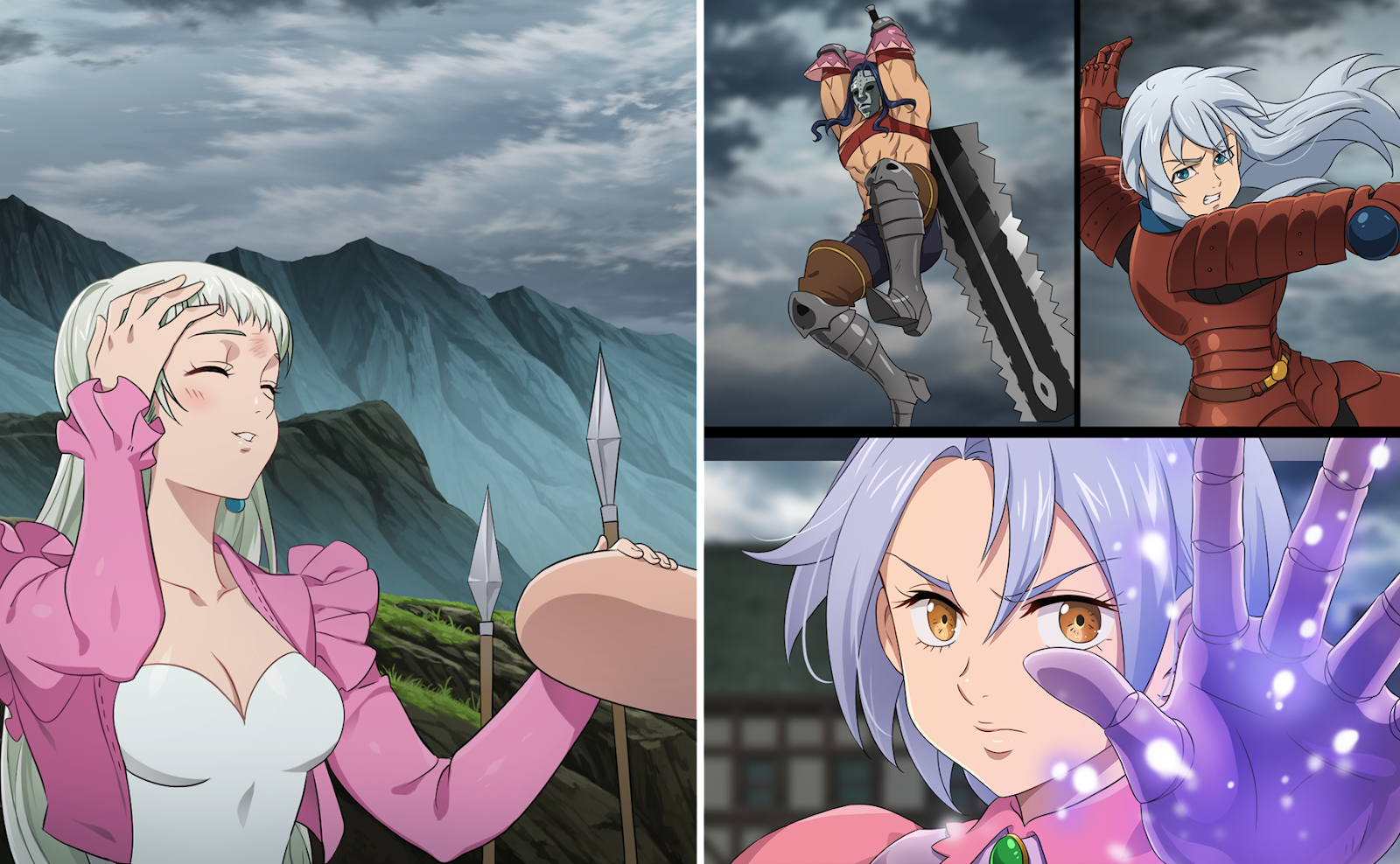 ---
■ Character Filter
Characters can now be filtered by attributes, races and traits.
---
■ New Year Special Card Pack
1 card per pack (Packs I - V) from Bingo event, event boss returns challenge and event boss exchange shop.
Card set effect: Decreases the damage of <The Seven Deadly Sins= allies take from enemies by 2/4/6/8/10%.
---
■ Meliodas Costumes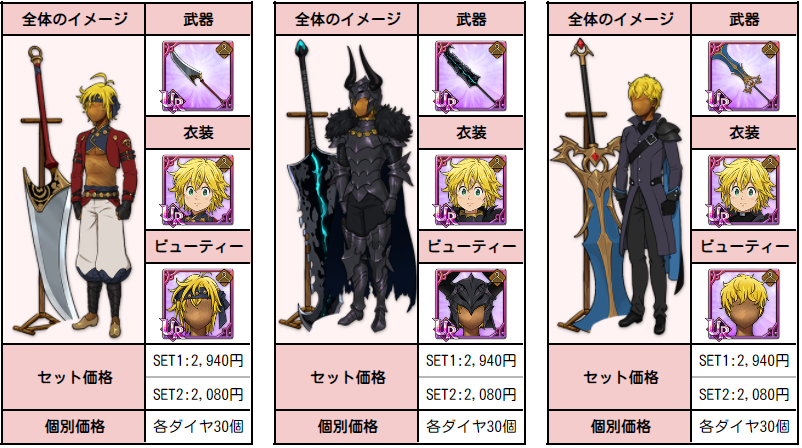 ---
■ Fes Units in Coin Shop
The following Fes units will be available in coin shop till 27 Jan 2022 and you can exchange for them by using 3 Fes coins.
Lostvayne Meliodas, Goddess Elizabeth, Winged King, The One Escanor, Belialuin Merlin, Purgatory Ban, Hijack Gowther, Assault Mode Meliodas, Executioner Zeldris, Margaret Ludociel and Napping Reaper Cusack.
---
■ Change of character for distributing login rewards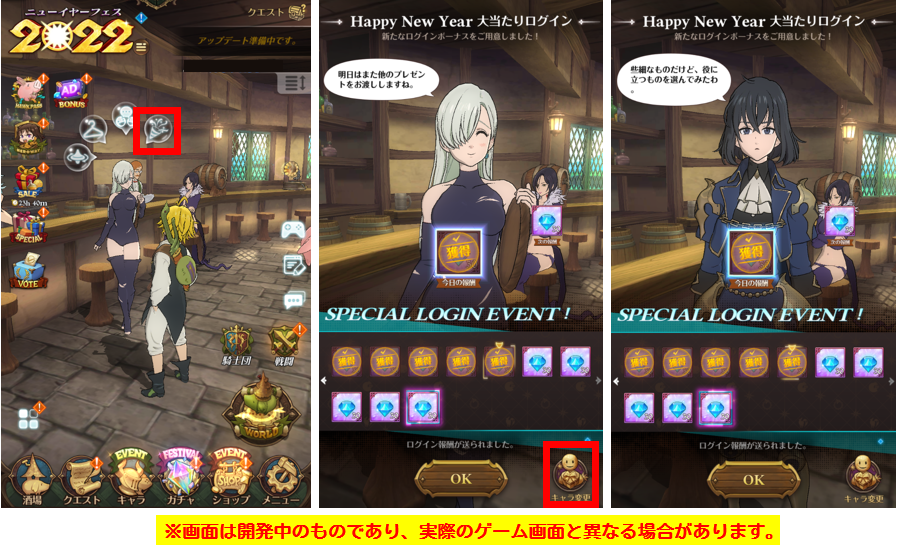 ---
■ Events
1. Special Login Bonus

2. Costume Reruns and sales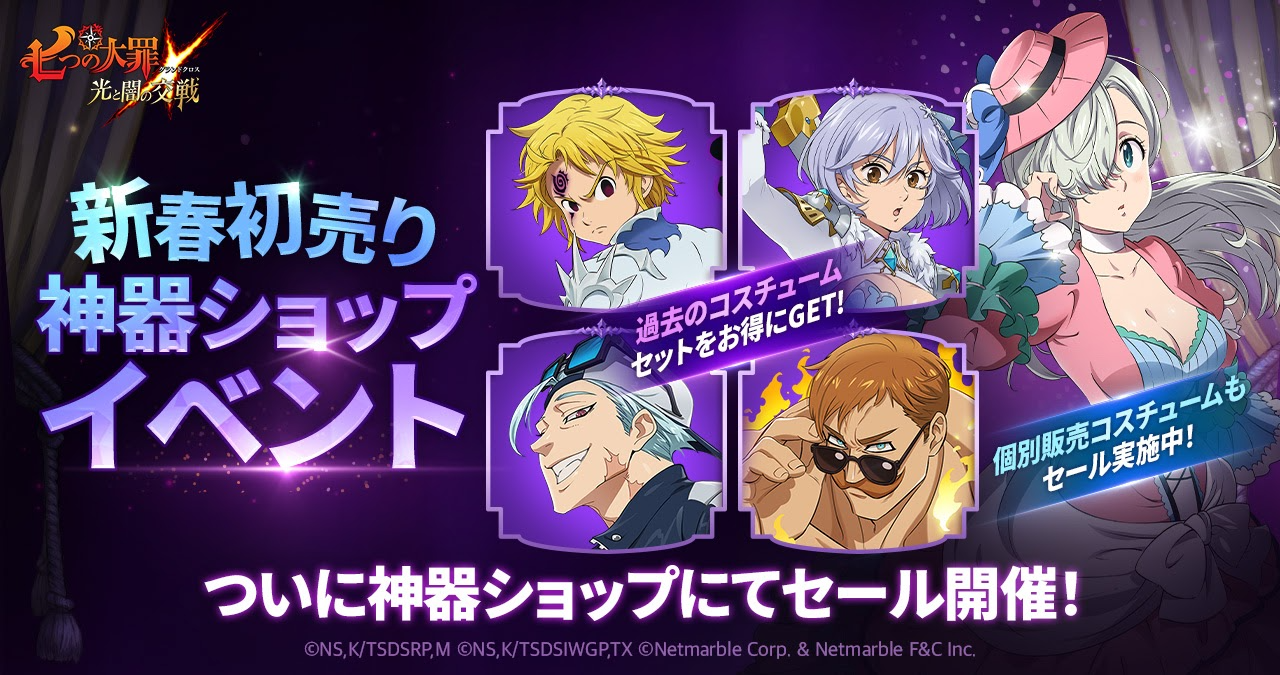 3. Special Missions
4. Bingo Event
Get Bingo ticket from SP dungeon, boss battle and event boss battle (30/day). Get selector ticket from main stage, death match and knighthood boss battle (10/day) and coin shop (2/day).
Rewards per bingo board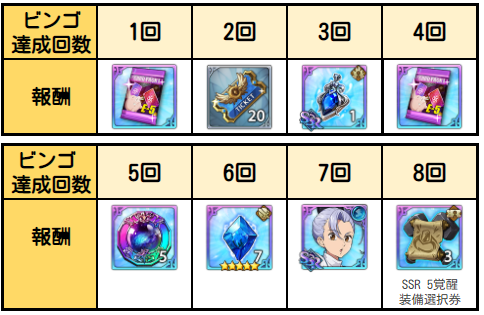 5. Diamond Payback event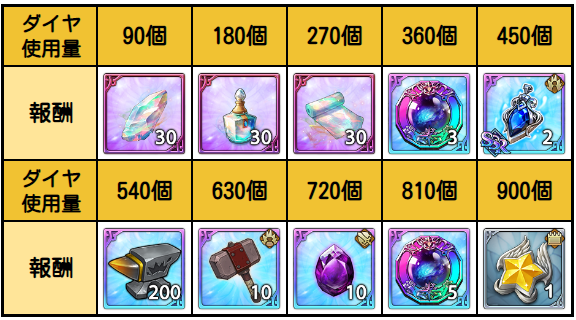 6. New Year 2022 Luck Gachapon Event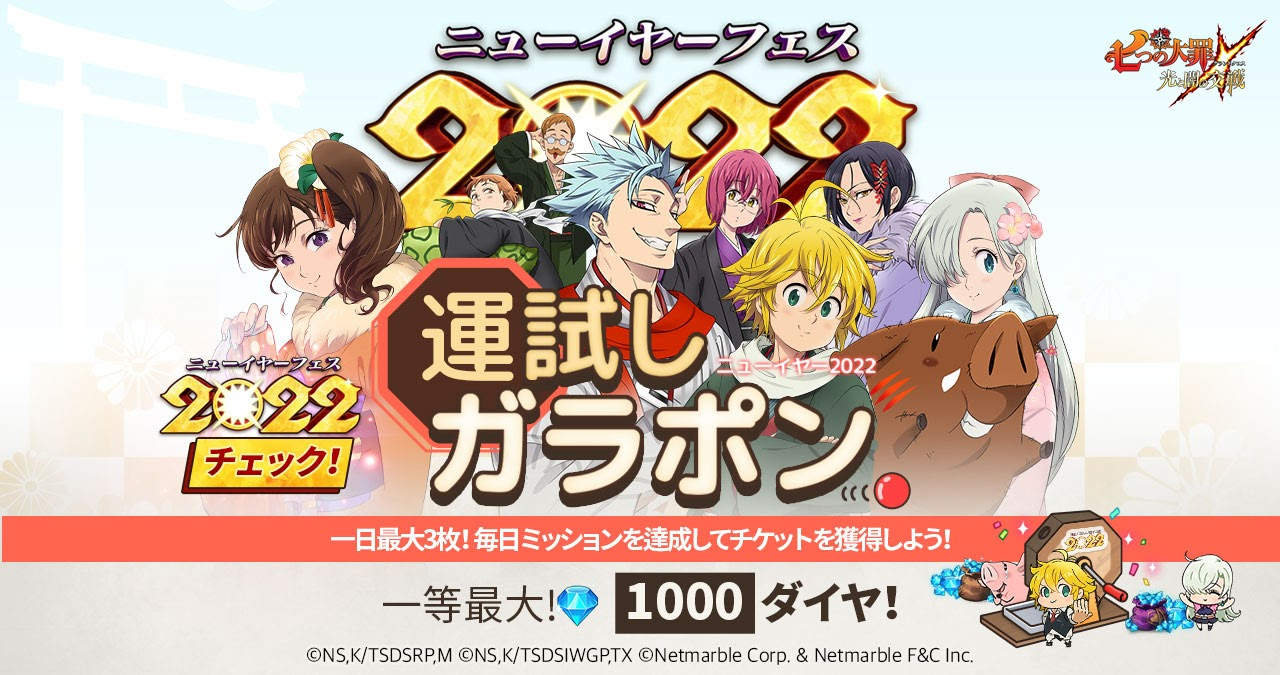 Methods to obtain ticket:
1. Login into the game
2. Clear main stage or SP dungeon 1 time
3. SNS share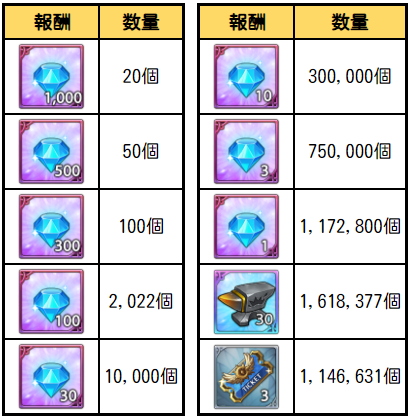 7. New Year 2022 Lucky Draw Event